These vacations offer a unique opportunity for guests to participate in daily classes of Iyengar Yoga and to enjoy two delicious macrobiotic meals per day prepared by the finest macrobiotic chefs in the world.
Held in beautiful locations, by the sea or in the mountains, Yoga Macrobiotic Vacations take you to Cape Cod for three-and-a-half weeks every August and to Sanibel Island for a week to ten days every December, Fripp Island, South Carolina in May and to other beautiful places around the world such as the Caribbean Islands, France and San Diego, California.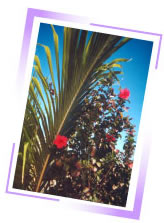 Our format is very simple: three hours of Yoga per day, one morning class and one evening class followed by a delicious and copious macrobiotic meal (brunch and dinner) and lovely accommodations. The rest is up to you. Hiking, swimming, touring, and biking are all available to enjoy in these gorgeous and often very exotic settings.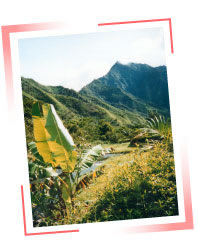 Yoga Macrobiotic Vacations offer a wonderful opportunity to combine two of the most ancient and time tested healing arts – yoga and macrobiotics.
Centered around very specific and precise guidelines, both Yoga and macrobiotics nurture and enrich the body's immune system and overall health and are grounded in the wisdom and knowledge brought to our contemporary world by renowned teachers such as B.K.S. Iyengar for Yoga and Michio Kushi for Macrobiotics.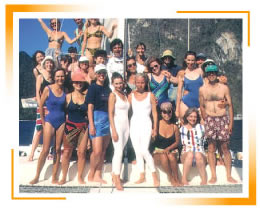 Guests may also enjoy various spa treatments such as shiatsu massage, ginger compresses, facials, private Yoga therapy, private macrobiotic cooking classes, lifestyle and dietary consultations. Persons who have special macrobiotic dietary needs will be attended to carefully.
Yoga classes are taught daily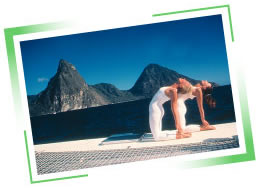 by Karin Stephan and on some of the vacations by Karin and guest teacher Maxine Tobias, one of Europe's most renowned Yoga teachers and author of The Greater Book of Stretching and Stretch and Relax.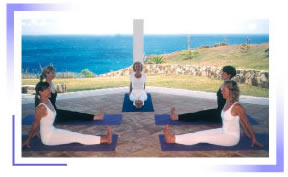 All meals are lovingly prepared by Alies van der Leeden from Holland, whose thirty-five years of macrobiotic cooking and teaching have helped to bring health and vitality to one and all alike and whose beautiful personality has been a constant delight and strengthening presence for all of our Yoga Macrobiotic Vacation guests.