Karin Stephan is a leading Iyengar yoga teacher in the United States with a career that has spanned more than 30 years. She credits her understanding and appreciation of the human body to the teachings of BKS Iyengar, the world's foremost living yoga master.
As a student of Mr. Iyengar's since 1972 and a certified Iyengar teacher, Karin incorporates his insights and acute sense of observation into her yoga practice and teaching on a daily basis.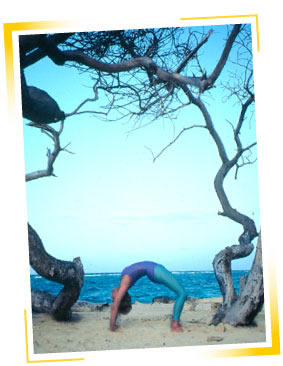 Karin first met Mr. Iyengar on a visit to Pune, India in 1969. She was struck by his use of metaphor to convey the finer points of various postures, and courage to help those most in need. Mr. Iyengar's focus on yoga as 'precision in action' complemented her interest in structure and aesthetics, a theme which runs throughout her teaching. During this trip, Karin also met renowned philosopher Jiddu Krishnamurti, whose views on wisdom, freedom, and the human experience profoundly shaped her teaching.
In 1970, while living in Paris, Karin co-founded Le Centre European du Yoga with Jean Bernard Rishi. For the next six years, Karin and Rishi gave seminars throughout the United States and France, gradually introducing students to Iyengar yoga.
Through this immersion in yoga, Karin developed an interest in macrobiotics. In the early 1970s, she organized the first International Kushi seminars in Paris and other European cities. These seminars, featuring the pioneering macrobiotic cooking teacher Aveline Kushi and the visionary macrobiotic teacher, Michio Kushi, introduced macrobiotics to hundreds of people throughout Europe.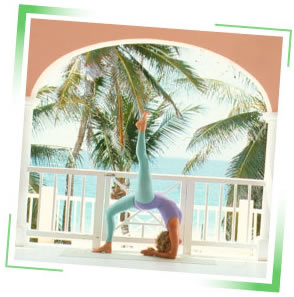 When she moved back to the US in 1976, Karin taught yoga to the macrobiotic community, and became the primary yoga teacher at the Kushi Institute Macrobiotic Summer Conferences in Massachusetts and Vermont.
In 1985, she co-founded The B.K.S. Iyengar Yoga Center of Cambridge with Patricia Walden. She established the Macrobiotic Community Center of Cambridge, which offered macrobiotic dinners and lectures on a weekly basis. She later taught advanced yoga classes in Manhattan, which helped to foster the now thriving Iyengar yoga community in New York City and surrounding areas.
In the 1990's, Karin began teaching workshops on yoga and alignment with renowned neuromuscular therapist Randy Payne. These workshops examine the use of neuromuscular therapy and the practice of Iyengar yoga in diagnosing and correcting postural patterns that cause general misalignments and discomfort. Entitled Alignment and The Asymmetric Body, these seminars have been taught in Cambridge, New Hampshire, New York City and on Long Island.
Karin's other workshops include Yoga for Depression, Yoga Asanas and Internal Organs, All About the Feet, Yoga for The Injured Body, and Advanced Studies in The Art of Yoga Therapeutics and Healing. She also teaches bi-annual weekend workshops in Tampa and St. Petersburg, Florida.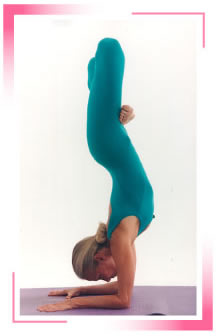 Karin offers Yoga Macrobiotic Vacations in various parts of the United States, the Caribbean and Europe. Each year, she brings students to Cape Cod, Sanibel Island, FL and Fripp Island, SC. She has also taken students to France, Barbardos, Guadaloupe, Puerto Rico and St. Lucia.
Karin holds a BA in English Literature from Northwestern University and is fluent in French. She lives in Cambridge, Massachusetts, where she teaches group classes, gives private yoga therapy sessions and manages a Bed and Breakfast. She was one of a select few invited to deliver a tribute to Mr. Iyengar during his 2005 US tour.