CLASSES
Karin Stephan's yoga classes are based on her studies with B.K.S. Iyengar, Geeta Iyengar, Dona Holleman and senior teachers of the B.K.S. Iyengar Yoga system. Karin's classes are small in size. This allows her to teach each student through direct observation.
Karin focuses primarily on refinement in the asanas related to alignment, balance and working from within. Paying attention to small details alters how the entire body moves.
Students are encouraged to study their own movements without having a preconception of the pose. The teaching develops a sense of stillness in the work as well as a relaxation of the mind and will. Karin bases her work on intuition, observation, an aesthetic sensibility, metaphor and thirty years of teaching experience.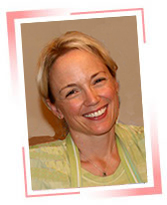 ANNE CURTIS
Anne Curtis studied classical ballet and modern dance for 14 years in Berkeley, California. After her undergraduate studies, Anne earned a Ph.D. in biology at MIT in Cambridge, Massachusetts. In 1996 Anne started studying Yoga and slowly began to devote herself to Yoga as a way of life after using Yoga to heal from an upper back injury sustained by lifting both her newborn and toddler. In 2003 Anne did her Iyengar based teacher training studies in Palo Alto, California with Larry Hatlett. She then completed the Yoga Alliance 200 hour certification with Val Spies, founder/director of The Lotus Pond in Tampa, Florida.
Anne currently lives in Belmont, Massachusetts and is continuing her Yoga studies with Karin Stephan and other advanced Iyengar teachers. She now teaches a Monday and Tuesday morning class at The Loft in Cambridge and a Friday noon class at The Cambridge Friends Meeting House. She also teaches occasionally on Friday night at The Arlington Center.
Anne is devoted to teaching in a student-centered way, in which each student's unique characteristics are taken into account. Her goal is for each individual to find their way toward greater understanding of their own body and how to work with the Yoga poses to bring about a finely tuned mindful balance. Anne is loved by one and all for her kindness, her wonderful sense of humor, and her highly empathic nature.

SCHEDULE
spring semester
April 2nd - June 30th, 2013
with Karin Stephan and Anne Curtis
Monday
9:00-10:30 a.m.
(taught by Anne Curtis)
I/II
10 classes(4/8-6/17)
no class 5/27
Tuesday
6:00-8:00 p.m.
Level III/IV
13 classes
(4/2-6/25)

Wednesday
8:30-10:00 a.m.
Levels I/II

13 classes(4/3-6/26)

Wednesday
6:30-8:00 p.m.
Levels II/III
13 classes(4/3-6/26)

Thursday
9:00-10:30 a.m.
Levels II/III
13 classes(4/4-6/27)

Saturday
8:30-10:00 a.m.
Levels I/II
12 classes(4/6-6/29)
no class 5/25
Sunday
9:00-10:30 a.m.
All Levels
12 classes(4/7-6/30)
no class 5/26

Class prices listed below.
All classes at The Loft • Porter Square area • Cambridge, MA
(call or email for directions)


$20

drop in

$150

for a semester of 10 classes

$180

for a semester of 12 classes

$195

for a semester of 13 classes

Specials:

$75

for a series of four classes

$1000

for year long classes

10% discount

for students who sign up for 2 semester classes!



2 hr classes (Tues night)
$25

drop in


$90

for a series of four classes

$245

for a semester of 13 classes

WORKSHOPS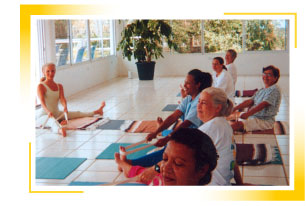 Workshops taught by Karin Stephan are: Yoga Asanas and Internal Organs, Yoga for Depression, Alignment and The Asymmetric Body, Yoga for The Injured Body, All About the Feet, Building Strength in Your Upper Body and The Advanced Studies Course in The Art of Yoga Therapeutics and Healing.
These workshops will help students deepen their understanding of themselves and their own bodies and will offer an opportunity to look at the Yoga asanas from a number of different perspectives. They will enrich the student's understanding on how to heal oneself through Yoga and how to stay healed throughout one's life.
SCHEDULE
2013
(Workshops are held at The Loft and various Yoga Studios around the country. See schedule below and Upcoming Events for more details including registration.)
Experiential Anatomy Of The Organs
Yoga Asanas And The Internal Organs
Yoga, Scoliosis And The Organic Body
with Deborah Wolk & Karin Stephan in New York
Click here to register online for Deborah Wolk's workshops
Click here to register online for Karin's workshop
email info@yogaunionbackcare.com or call 212-510-7404
For students with at least 6 months yoga asana
experience

Friday June 7 6-8pm
Deborah Wolk: Experiential Anatomy of the Organ Pairs $50

In this workshop we will locate the Traditional Chinese Medicine Organ Pairs anatomically and experientially. Starting with the digestive system and diaphragm as organizing principles, we will, through imagery, description, touch and movement be prepared to sense and locate the organs in your own body and others' throughout the weekend's Organs Workshops.. This workshop can also stand alone and is for any level of anatomy experience. Not an asana workshop—there will be some movement. Please wear loose, comfortable clothing in which you can move and sense your body clearly We strongly recommend this anatomy workshop as a pre-requisite for Saturday and Sunday's asana workshops.

Saturday June 8
Karin Stephan: Yoga Asanas & the Internal Organs 9am-12pm $75
Karin Stephan: Yoga Asanas & the Internal Organs 2-4pm $60
In this workshop we will study the relationship between the Yoga poses and the Internal Organs. We will look at how each Yoga asana has a direct as well as indirect affect on the health and vitality of each organ. We will also look at how by understanding alignment and asymmetric body principles, one can better master the Yoga asanas so that their nurturing and healing powers are maximized to give the greatest amount of energy and strength.
Based on the work of B.K.S. Iyengar as well as on the macrobiotic teachings of Michio Kushi and the Five Element Theory of Oriental Medicine, Karin will apply her intuitive understanding of these modalities to help strengthen the vitality and health of each student's overall well being.
Participants will leave with a greater knowledge about how to bring together all aspects of the Yoga asanas along with a greater understanding of what it means to see the Yoga asanas as a means of healing. This workshop will be especially powerful for students wishing to enhance and enrich their home practice and will give each participant a large variety of ways to think about the deeper purpose of making Yoga a regular part of their lives. For students with at least 6 months yoga experience.

Sunday June 9
Deborah Wolk: Yoga, Scoliosis & the Organic Body 9:30-12:30pm $75
Deborah Wolk: Yoga, Scoliosis & the Organic Body 2-4pm $50

Scoliosis is a condition of the bones, but impacts and is impacted by our organs. By understanding the location of one's particular concavities and convexities caused by the scoliosis, one can learn to sense organic asymmetries which have formed deeper within and how they impact one's health. Deborah will offer techniques in the asanas to address these asymmetries. She will also propose techniques to use the organs themselves to offer the spine more support. This asana workshop is for all levels. Some asana experience is suggested.

$110 for Saturday or Sunday all day
$250 for the full 5 session weekend