CLASSES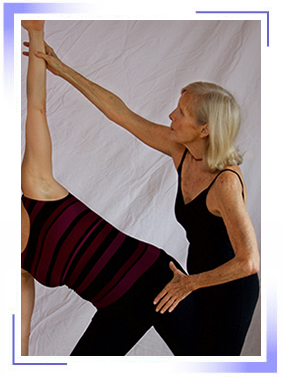 Karin Stephan's yoga classes are based on her studies with B.K.S. Iyengar, Geeta Iyengar, Dona Holleman and senior teachers of the B.K.S. Iyengar Yoga system. Karin's classes are small in size. This allows her to teach each student through direct observation.
Karin focuses primarily on refinement in the asanas related to alignment, balance and working from within. Paying attention to small details alters how the entire body moves.
Students are encouraged to study their own movements without having a preconception of the pose. The teaching develops a sense of stillness in the work as well as a relaxation of the mind and will. Karin bases her work on intuition, observation, an aesthetic sensibility, metaphor and thirty years of teaching experience.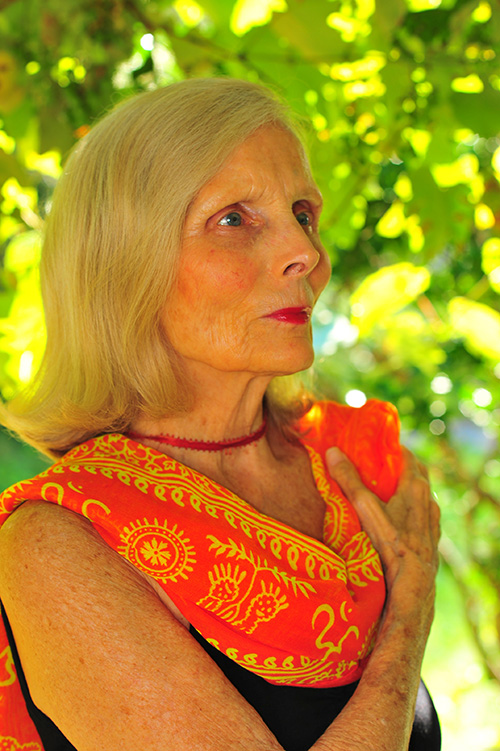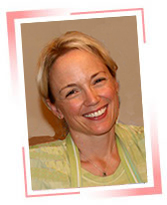 ANNE CURTIS
Anne Curtis studied classical ballet and modern dance for 14 years in Berkeley, California. After her undergraduate studies, Anne earned a Ph.D. in biology at MIT in Cambridge, Massachusetts. In 1996 Anne started studying Yoga and slowly began to devote herself to Yoga as a way of life after using Yoga to heal from an upper back injury sustained by lifting both her newborn and toddler. In 2003 Anne did her Iyengar based teacher training studies in Palo Alto, California with Larry Hatlett. She then completed the Yoga Alliance 200 hour certification with Val Spies, founder/director of The Lotus Pond in Tampa, Florida.
Anne currently lives in Belmont, Massachusetts and is continuing her Yoga studies with Karin Stephan and other advanced Iyengar teachers. She now teaches a Monday and Tuesday morning class at The Loft in Cambridge and a Friday noon class at The Cambridge Friends Meeting House. She also teaches occasionally on Friday night at The Arlington Center.
Anne is devoted to teaching in a student-centered way, in which each student's unique characteristics are taken into account. Her goal is for each individual to find their way toward greater understanding of their own body and how to work with the Yoga poses to bring about a finely tuned mindful balance. Anne is loved by one and all for her kindness, her wonderful sense of humor, and her highly empathic nature.

SCHEDULE
winter semester
January 3rd - March 30th, 2017
Monday
9:00-10:30 a.m.
(taught by
Anne Curtis)
Levels I/II
10 classes
(1/9-3/27)
no class 2/6, 2/20

Tuesday
6:00-7:30 p.m.
Level III/IV
13 classes


(1/3-3/28)

Wednesday
8:30-10:00 a.m.
Levels I/II
13 classes


(1/4-3/29)

Wednesday
6:30-8:00 p.m.
Levels II/III
13 classes
(1/4-3/29)
Thursday
9:00-10:30 a.m.
Levels II/III
12 classes


(1/5-3/30)

Saturday
8:30-10:00 a.m.
Levels I/II
12 classes


(1/7-3/25)

Sunday
9:00-10:30 a.m.
All Levels

12 classes
(1/8-3/26)

Class prices listed below.
Please reserve in advance! Space is limited!
All classes at The Loft • Porter Square area • Cambridge, MA
(call or email for directions)
$150.00 10 classes [Anne Curtis' Monday am class]
$180.00 12 classes
$195.00 13 classes

$75.00 for a series of 4 classes
$90.00 for a series of 5 classes

$20.00 drop in

For two full semester classes - 10% discount additional

YEAR LONG UNLIMITED CLASSES
drop in whenever you wish, take as many classes/week throughout the winter/spring/summer/fall semester!!! [does not include the Holiday Break classes]

$950.00 if paid by 12/18, $1000.00 after 12/18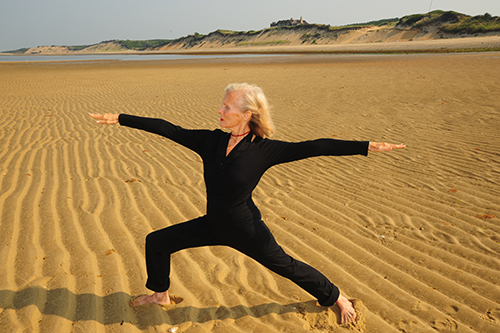 WORKSHOPS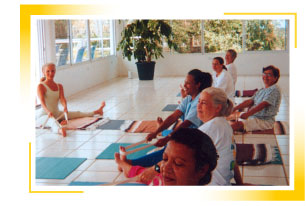 Workshops taught by Karin Stephan are: Yoga Asanas and Internal Organs, Yoga for Depression, Alignment and The Asymmetric Body, Yoga for The Injured Body, All About the Feet, Building Strength in Your Upper Body and The Advanced Studies Course in The Art of Yoga Therapeutics and Healing.
These workshops will help students deepen their understanding of themselves and their own bodies and will offer an opportunity to look at the Yoga asanas from a number of different perspectives. They will enrich the student's understanding on how to heal oneself through Yoga and how to stay healed throughout one's life.
Yoga, Scoliosis & The Nervous System
with Deborah Wolk
February 24th—February 25th (Cambridge, MA)
The scoliotic spine affects not only the bones and muscles but also the nerves - the feedback from the right and left sides of the curves is not the same. The eyes are not level and the sense of internal and external space is distorted. Some of the most powerful asana directions for students with scoliosis are ones directing and retraining the nervous system. In this workshop you will learn to practice so your spine follows your eyes and is redirected by props, walls and other external stimuli. By the end you will find you have more extension, alignment and balance as a result of practice than ever before.
More information can be found here.
Registration/information: Call or e-mail Karin

Building a Home Practice
with Karin Stephan and Anne Curtis
Sunday, March 12th, 2017 at The Loft

10:00 am - noon
1:00 pm - 3:00 pm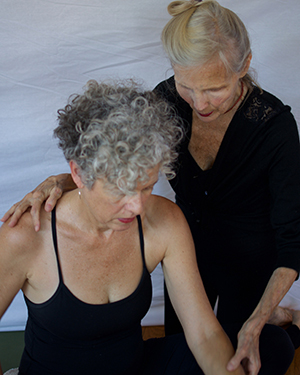 In this workshop we will look at a number of ways to think about our home practice and discuss the obstacles we face in getting a home practice started and keeping it going. We will learn how to structure a practice based on our individual needs and goals, taking into consideration our whole going - psychological, emotional and physical.

Using our mind creatively, we will explore the various means to keep our practice interesting and exciting. Participants will be encouraged to keep a journal one week before the workshop, during the workshop and one week after the workshop so as to keep track of what elements get in our way, what ways of working are productive and what ways of working are best to avoid.

FULL DAY
$100 Early Bird by February 25th
$120.00 after February 25th

HALF DAY
$55.00 By February 25th
$65.00 after February 25th

Registration/information: Call or e-mail Karin

note: This is a fund raiser for Karin's Family Film Reel Project. More details to come! Please sign up early as space is limited!